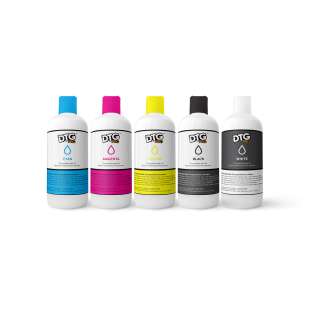 If you have a T-shirt business, your clients are really depending upon the outcome of the prints that your DTG printer makes. DTG or direct to garment printers are used in garment printing. In this business, it is best to use only the best quality DTG ink in the market.
The quality of the inks that you use affects the overall performance of your business. The more positive feedbacks from customers regarding your T-shirt prints, the more income you will get. Regarding the DTG inks, here are a few things that you still may not know yet about them:
The quality control standards for producing DTG ink is very strict. They ensure that the place where it is stored is in a stable climate so that the products will arrive in stores in excellent condition. Additionally, the inks must be rotated in a regular manner to make sure that they retain their quality and efficiency.
Users of DTG inks should know that the inks have a certain shelf-life, and using them over that period will affect the outcome of their prints. It is best to only purchase genuine DTG inks, preferably those newly distributed ones so you won't have to worry about the quality of the product.
DTG printers are very flexible. You can use many colors at once. This means that the designs will come out appealing. An array of colors to be used on your DTG printer is an advantage, so designers can have the freedom to choose their desired colors.